By
Lyns
on February 13th, 2009 . Filed under:
Cupcake Ideas
.
Being here in below 40 degree F temperatures for a solid 2 months with only about 6 days a month bringing glorious sunshine, I got pretty stoked when these came  into my Cupcakery. Tomorrow being Valentines Day I should be posting a Valentine, and I will. ;o)
These wrappers are gorgeous for DIY cupcakers. We even carry the chocolate coated, candy sunflower seeds to make the centre of your flower!
I would have liked to see a brown liner on this cupcake but alas … I digress.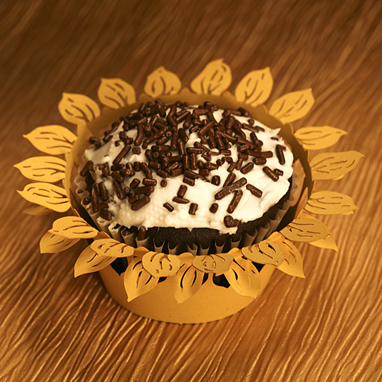 You can check these out at my Cupcakery Shop because I just have to share <3