By
emily
on February 11th, 2009 . Filed under:
Cupcake Ideas
,
Electronics
,
Gifts
.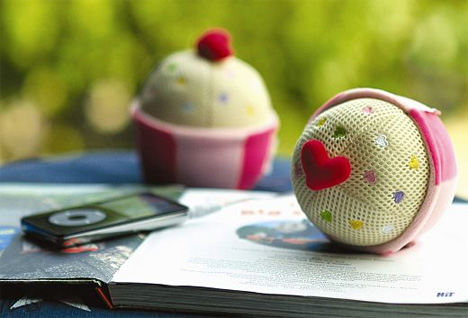 These cute little cupcakes aren't for eating, their for enjoying your sweet tunes. made by the Japanese company, SEMK, these decadent speakers are the perfect way to jam to your iPod. No news yet on when these will hit the marketplace, but you can bet they'll be selling like hot (cup)cakes when they do!
HERE IS WHERE YOU CAN BUY THEM: act now!