By
GreenEyedLillies
on February 9th, 2009 . Filed under:
Tattoos
.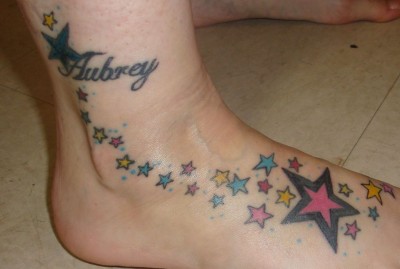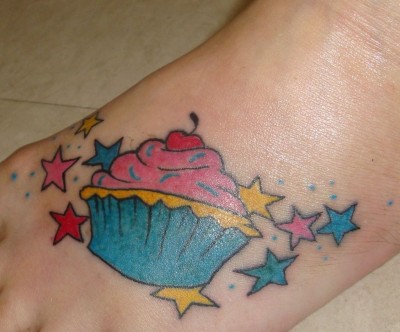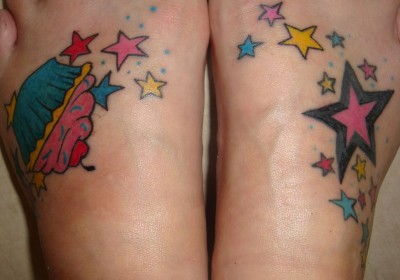 (Pictured from top to bottom…The older one on the right foot all touched up now, the new one on my left foot, and the two of them together although you cant see the full tattoos)
My friend Lexy just got a cupcake tattoo, and said it was ok for me to share it with all of you. Here is what she wrote…
I got another tattoo done today from a relative of Brians here in Seattle. (He does it out of his basement for friends & family, so no parlor. But his first name is Mike & he lives in Seattle.)

He had done the star one on my right foot almost a year ago, but today he touched it up and added 3 more stars on the end of it. He also colored in the 2 biggest stars and a few of the little ones as well. The new one I got is on my left foot, and I freaking love it!

Both of my feet are now killing me, but the pain is so worth how great my feet are going to look in flip-flops this summer.  

I hate feet alot… But now I love mine!  
Thank you for letting me share your awesome tattoos Lexy. I am so jealous that your cupcake is bigger than mine!