By
GreenEyedLillies
on January 27th, 2009 . Filed under:
Clothing
.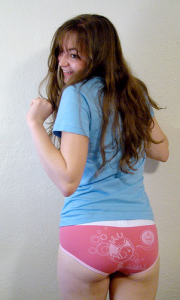 Sugar Buns $15.00
We all need a little secret fun some days, so start yours off right by knowing that under the day's uniform you're wearing cupcakes! Or, say to blazes with the subtlety and wear 'em loud and proud with a pair of cowboy boots and little else! Embrace your inner five-year-old with our awesome cupcakey-wonderfullness boy-panties (we won't, however, be held responsible for any gleeful booty-shaking dance parties that ensue as a result; you have been warned.) Cheerfully screen printed in either light pink ink on pink American Apparel girly-fit Boy Shorts. Sizes S-XL.
You may also like…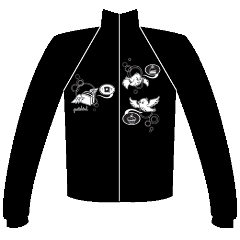 Track Jacket $45.00
Available at pixiebird.