By
GreenEyedLillies
on December 31st, 2008 . Filed under:
Bakeries
.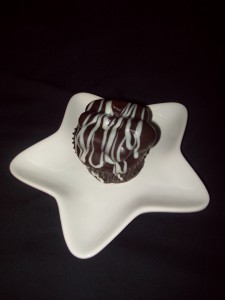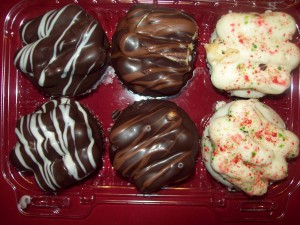 Pictured above…I'll have just one for a little New Year's treat, and the half dozen cupcakes that made it safe and sound to me.
The Cupcake Station has two locations…Ann Arbor, and Birmingham, MI.
Everyone loves a cupcake! They're cute, compact and cost about the same as a cup of coffee. They're Cupcakes!
Their in-house baker uses the freshest ingredients to create luscious cupcakes from scratch every day. Their delectably smooth buttercream icings are the finishing touch on our wide variety of tantalizing flavors, which are perfect for a birthday, bridal or baby shower, corporate event or any type of gathering.
Let them help you make your next get together a sweet success. There's definitely plenty to tempt your tastebuds at the Cupcake Station!
Why do I love The Cupcake Station? Well, their cupcakes are gorgeous, delicious, and they can be delivered straight to my front door! I mean seriously… what's not to love?
Please visit The Cupcake Station for more information.