By
GreenEyedLillies
on December 31st, 2008 . Filed under:
Baby
.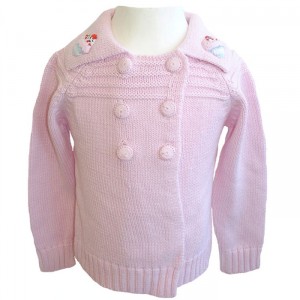 Girl's Pram Coat $39.00
She'll be twice as sweet in this blush pink knit pram coat with a cupcake on each lapel. Imported from England. 100% Cotton Knit.
Looking for coordinating pieces? Try the matching Babygrow and Knit Booties.
Sizes 6 -12 months and 18 – 24 months
You may also like…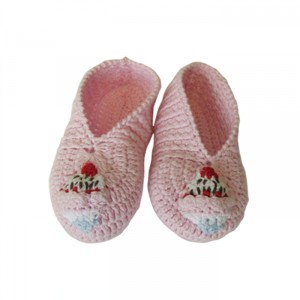 Girl's Knit Booties $12.50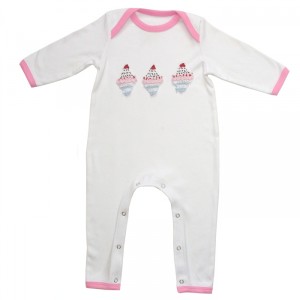 Cupcake Romper $22.00
These cupcake items and more are available at Frog Tales and Fairy Dust.