By
GreenEyedLillies
on December 10th, 2008 . Filed under:
Bakeries
,
Wedding
.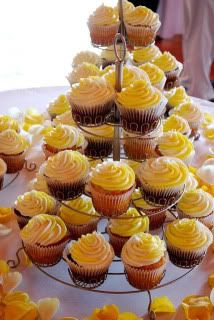 Toot Sweet is Austin's newest urban bakery experience. Our oversized gourmet cupcakes are the talk of the town!
Our desserts are made with top-quality ingredients including organic and all-natural ingredients. We use only the finest European chocolates for an opulent not bitter taste. Sweet cream butter gives our butter-cream frostings a delicately smooth texture and a light yummy flavor.
Our dessets are derived from traditional, classic recipes. Like the kind you might have had when you were a kid! We've updated these traditional flavors to reflect a growing cultural interest in diverse flavor sensations. So our chocolate is nostalgic and neat at the same time. Our butter cake harkens back to the real butter cake grandma used to make for the holidays.
Our treats are made especially for you and delivered to your door the same day! From weddings, birthdays, black tie, brunch, dinner, business or school luncheon we offer beautiful and tasteful presentations.
Toot Sweet is a joint effort between Tiffany Bacon and Brian Bacon, married fourteen years with six wonderful children.
Our bakery is located behind the North Hayes County Volunteer Fire Department in the Firehouse Business Center! Pickup is available when scheduled at 14121 Hwy 290 W, Suite 3B, Austin, TX 78737.
Please visit Toot Sweet for more information.