By
GreenEyedLillies
on November 13th, 2008 . Filed under:
Holidays
.
Gingerbread Cupcake Box Assorted $11.50
A cupcake trinket box with a gingerbread house roof on top, comes in six different styles. Ceramic/bread dough. Size: 3.5″ x 4.25″.
Also Available…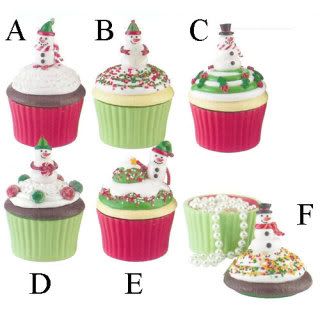 Snowman Cupcake Box Assorted $11.50
**The items pictured are part of an assortment and are not sold as a set. If you want a particular style please specify in the "Comments" section of your order which style you want. Otherwise one random style out of the assortment will be sent.**
Available at The Classic Duck.