By
GreenEyedLillies
on November 1st, 2008 . Filed under:
Clothing
,
Crafts
,
Holidays
.
Here is a collection of Cupcake Costumes from Halloween 2008. While I was making this post I discovered that all of these were from ladies living in TN! :)
Jen from Knoxville, TN sent us pictures of her Cupcake Costume…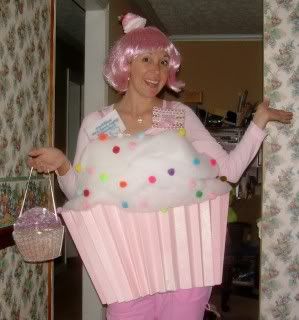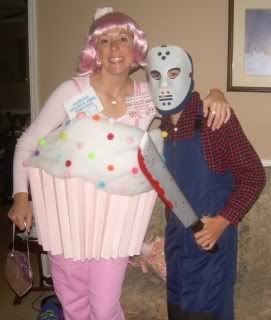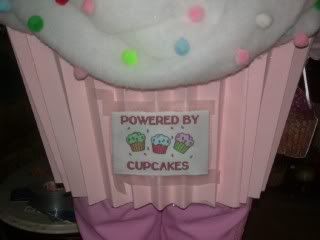 Taylor from Nashville, TN sent us these photos of a costume she made minus her pink wig, pink striped tights and fabulous makeup.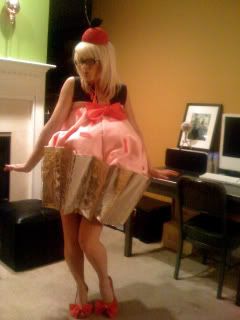 And here she is on Halloween…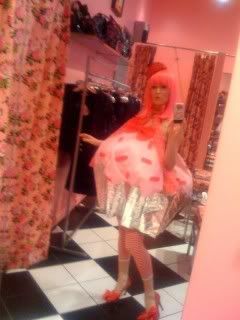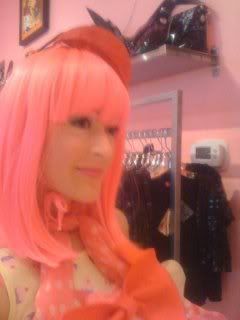 Here I am, your very own GreenEyedLillies, as a Hostess Cupcake. Not too bad for a last minute costume I guess. I live outside of Memphis, TN.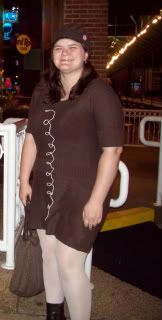 I saw a girl on Beale Street dressed up as a cupcake, but I did not get to take a picture of her. She was wearing a pink sweater with some sprinkles on it, and a mini skirt wrapped in aluminum foil.