By
GreenEyedLillies
on October 31st, 2008 . Filed under:
Baby
.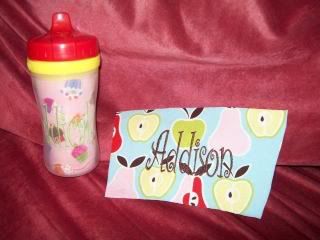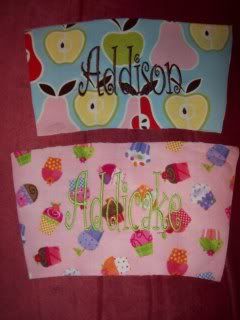 One of my very best friends sent my little Addi the cutest birthday present! She sent a Personalized Sippy Cup that is Monogrammed! I love it. Thank you Mandi!
It is a Playtex sippy cup with two (2) inserts of your choice of fabric. We received a cupcake print and an apple & pear print!
Available at J Designs (Mom of 4).