By
GreenEyedLillies
on October 26th, 2008 . Filed under:
Accessories
.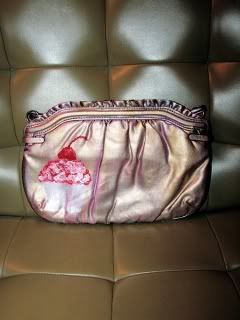 Golden Cupcake Clutch – Vintage Bags $30.00
This USED to be a boring little tan clutch but NOW it's gold a little golden makeover! With layers and streaks of red, hot pink, pearly pink and gold amidst a frothy little cupcake, this little bag has some serious cuteness goin' on!
Also available…