By
GreenEyedLillies
on October 15th, 2008 . Filed under:
Cupcake Ideas
,
Kids
,
Party Items
.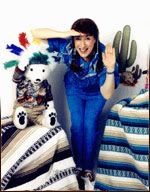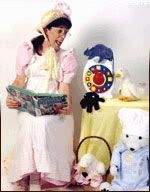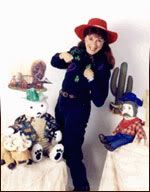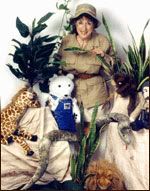 Candy Draksler has over twenty years experience as a music teacher and performer. She is married with three children. Although Candy had a very successful career in teaching her passion was performing. As day cares and pre-schools sprang up around her she began to wonder if those little ones, who spent many hours away from mom and dad, could use a little song and laughter.
Starting with just a few day cares, Candy put an act together featuring songs and stories (original and traditional), borrowed one of her daughters teddy bears to break the ice with the shyer children and began entertaining. Soon word got out and CANDY & CUPCAKE began performing full time and now cover several states.
Over 4,000 children see CANDY & CUPCAKE each month at day cares, schools, malls, libraries, birthdays, fairs and festivals.
Her credits include:
President of CANDY & CUPCAKE LLC

Star of CANDY & CUPCAKE'S Dreamland Adventures local T.V.

Composer and lyricists of children's music

General Music grades K-8

Piano soloist

Children's Choir director

Wedding soloist and Cantor

Actress in Local Community Theater

Producer/director of children's theater

Charitable Associations/donation of time or services
American Heart Association

Family Tree (prevention of child abuse)

Children's Hospital of Pittsburgh

Johns Hopkins Pediatrics
Please visit Candy & Cupcake for more information.