By
GreenEyedLillies
on October 14th, 2008 . Filed under:
Birthday Ideas
,
Crafts
,
Holidays
,
Party Items
.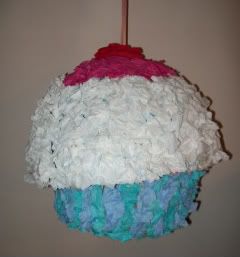 I used these instructions to make the pinata for my daughter's first birthday.
Cupcake themed birthday parties are popular for small children so why not make a cupcake pinata in the colours that match your decorations? Making it is lots of fun and easy to make – the whole family can help.
For instructions please visit Ezine Articles.