By
cupcake girl
on September 13th, 2008 . Filed under:
Celebrities
,
Interviews
.
I asked Shanna the other day if she'd be interested in talking with me about cupcakes. Her response, "yes i love cupcakes, red velvet!". I didn't want to do any ol' interview. I wanted something quick, fun, and sassy.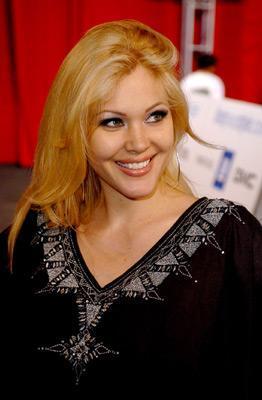 So here we go:
Shanna: Red velvet with cream cheese frosting is my FAVORITE!
Me: Red velvet w/ cream cheese is the best. yum.

Me: If you had to choose, would you pick the frosting or the cake?
Shanna: If I had to choose, I would choose to eat the frosting!
Who wouldn't?

Me: In your opinion, what is the sexiest way to eat a cupcake?
Shanna: The sexiest way to eat a cupcake to me is having equal parts of cake and frosting, so i like using my fingers and getting messy!
Getting messy while eating a cupcake is a must.

Me: If you were stranded on a deserted island with only one cupcake, what flavor would it be?
Shanna: I would pick red velvet.

Me: Mrs Beasley's or Sprinkles ?
Shanna: I choose mrs beasleys all the way, i like their mini muffins and cupcakes..
Me: I agree!
Shanna: I send their mini muffin baskets to people for holidays and stuff! hehe I personal don't like sprinkles at all.. too much going on… I like a classic simple cupcake..
And there ya have it folks. Thanks Shanna <3