By
GreenEyedLillies
on August 22nd, 2008 . Filed under:
Bed, Bath, Body
,
Gifts
,
Party Items
.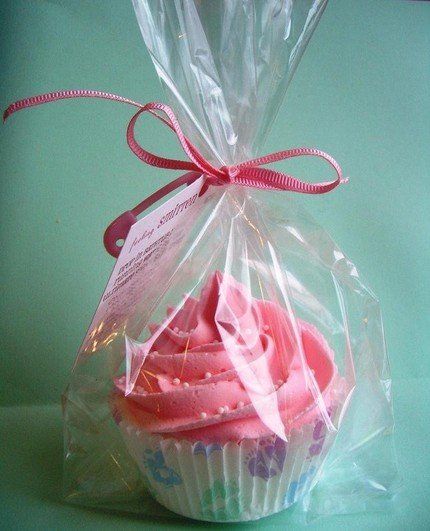 Baby Shower Cupcake Bath Bomb Girl or Boy Moisture Rich Fizzy $7.00
Give your friends or prize winners a bath treat that will make them smell and feel great!
Made to order in 4 color options: Pink, Blue, Yellow, or Sea Foam Green.
**Please Allow 4 days after purchase to make.**
This is the Baby Shower edition cupcake bath bomb. These cupcake bath bomb are wrapped in a bag with a color coordinating baby close pin. Frosted with your choice of Pink, Blue, Yellow, or sea foam green bath frost and coordinating sprinkles.
Flavor: Butter Cream Icing
Crushed pecans entice the taste buds with melted butter in this mouth watering fragrance. Buttery top notes meld into salty, pecan mid notes. Warm vanilla at the base.
Baby Tag attached with footprints in theme color and ingredients on the back.
Also Available…
Cupcake Bath Bomb Strawberries and Champagne $7.00
My Favorite Cupcake Bath Bombs $22.00 for a set of 8 mini cupcakes.
These bath bombs and more are available at HeyLady Cards & Feeling Smitten Bath Treats, and the Feeling Smitten website.