By
GreenEyedLillies
on July 3rd, 2008 . Filed under:
Artwork
.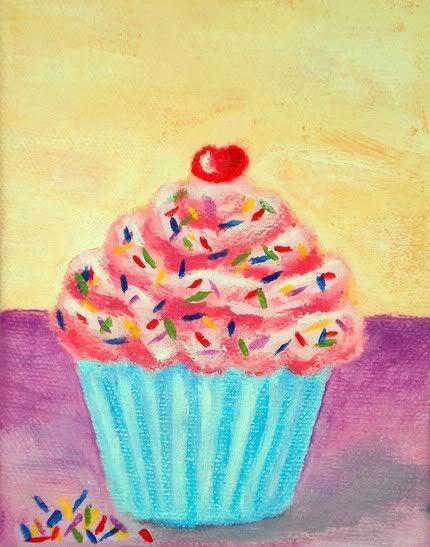 Original Strawberry Cupcake Painting $25.00
This little cupcake is topped with creamy pink strawberry frosting and a bright blue cake. Sprinkles and cherry on top! Oops, some sprinkles spilled! Soft yellowy orange background and purple midground.
Perfect for a birthday gift, baby shower gift, or a gift for yourself. Would look great in a kitchen, bedroom, or kid's room. Adds a bright, colorful, cute and kitschy touch anywhere you hang it.
Available at Cupcake Manor. Check it out! They have lots of different cupcake paintings!