By
cupcake girl
on June 29th, 2008 . Filed under:
Recipes
.
This recipe was sent to us from Marta of Sugar Crush Cupcakes in Miami Florida. This recipe made my mouth drool from the start and I loved the story behind it. Thanks Marta!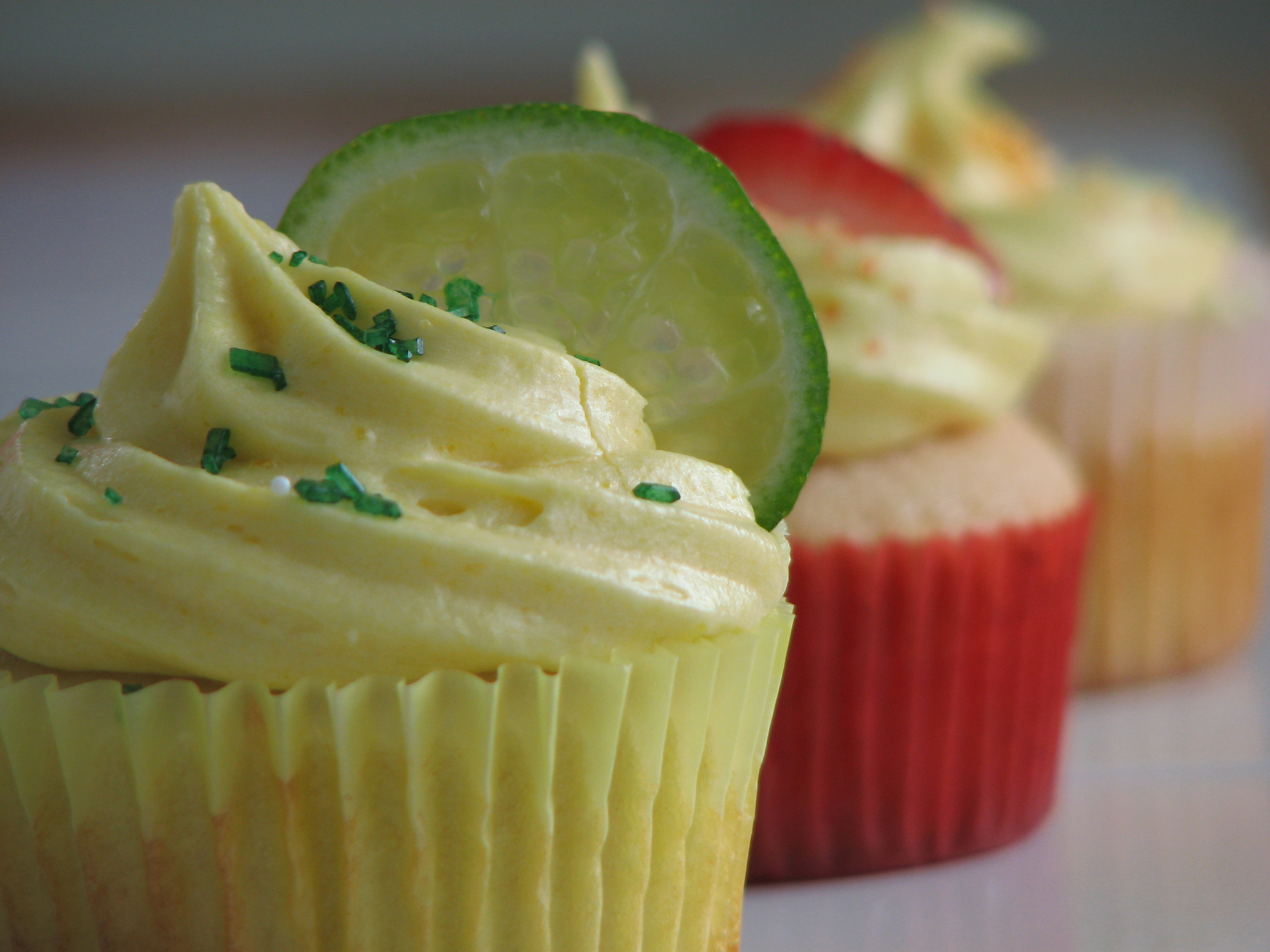 Marta Ebra has a baking business that she runs from my home.  She lives in Miami, Florida. Here is what she said:
"My inspiration for this entry comes from some of the tropical flavors and colors that can be found all over the city.  I hope you can taste and see a little slice of our "Magic City" with these cupcakes.  I chose to make a lime cupcake with a mango buttercream.  The mango I used actually came from my grandfather's tree, so needless to say it's something very familiar to me as well as very abundant and popular in Miami.  I have included a picture of me and my family (hubby and kids) with my grandfather on his 95th birthday from this past April.  He is so very special to us and is truly a brilliant example of our Cuban heritage.  I hope you enjoy my entry (wish I could send you some to taste)!"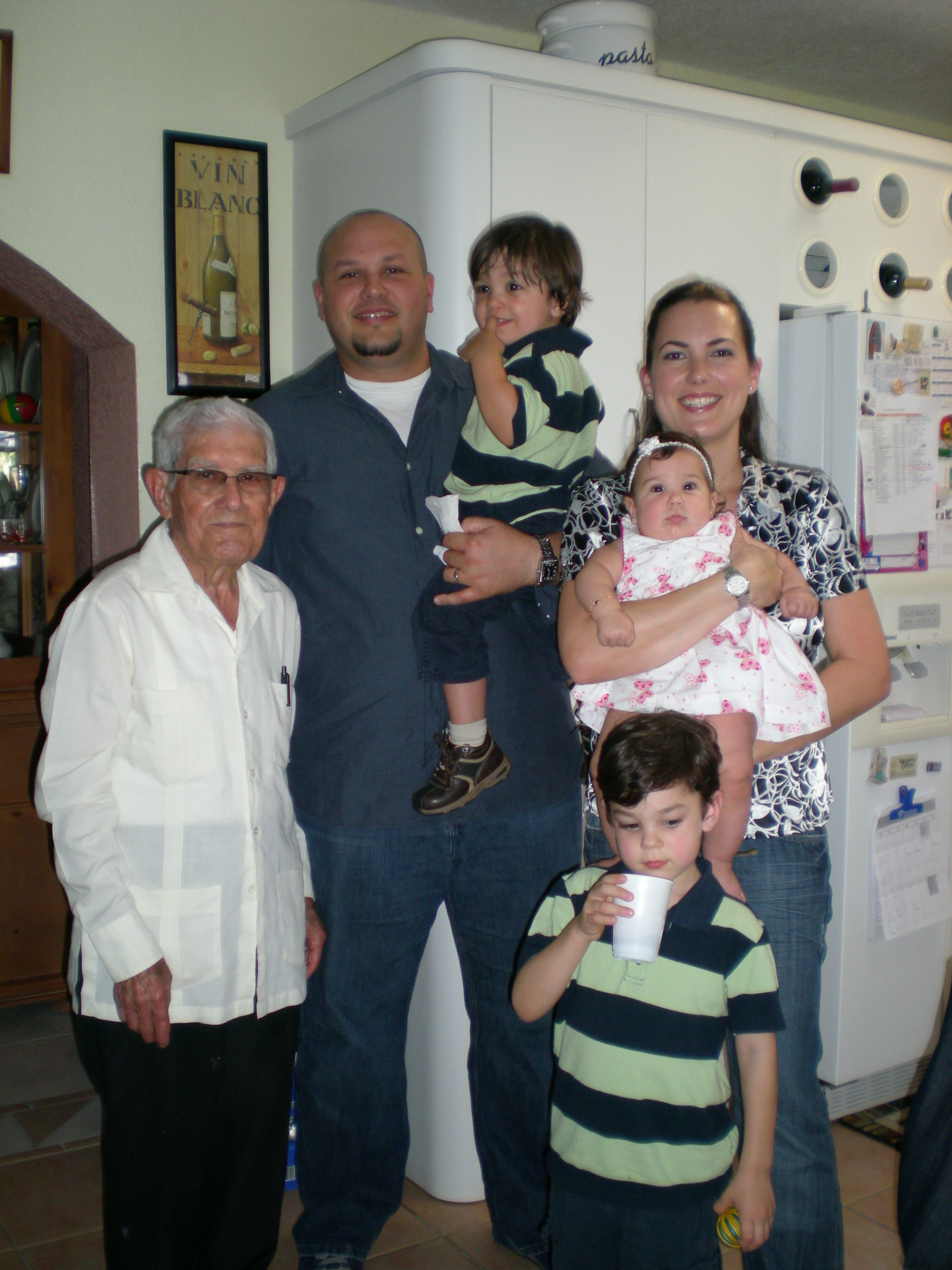 Recipe:
 
For the cake:
A basic vanilla cupcake recipe or boxed vanilla cake
1 large lime
 
For the Frosting:
2 sticks softened butter
1/4 cup milk
1 tsp. vanilla
6+ cups powdered sugar
1 ripe mango
1 lime
 
 
 
Prepare the cupcakes as directed for your basic vanilla cupcake recipe.  Add the zest and juice of a whole lime (if avaliable Key Limes can be used here) to the prepared batter and fold in until it is incorporated.  Bake at 350 degrees for about 15 minutes, or until a tester comes out clean.  Remove from oven and allow to cool. 
 
While the cupcakes are cooling peel and dice one whole mango (about 1 cup).  Place the mango in a saucepan and add the juice of 1 lime.  On medium heat cook this down until the mango has become soft (stiring with a whisk helps this allong), about 7-10 minutes.  When the mango peices have all broken down in the pot, transfer to a food processer and blend until smooth.  Set aside and allow to cool.
 
In a large bowl beat the softened butter until smooth.  Add two cups of the powdered sugar and beat until smooth.  Then add two more cups and beat until smooth.  Then add the milk and vanilla and two more cups of powdered sugar.  Once that is blended and smooth, add the cooled mango puree and blend.  Add more powdered sugar to reach the desired consistency.  Place frosting in a piping bag with a tip and frost the cooled cupcakes.  Decorate with a slice of lime.