By
GreenEyedLillies
on June 8th, 2008 . Filed under:
Celebrities
,
Decorating
.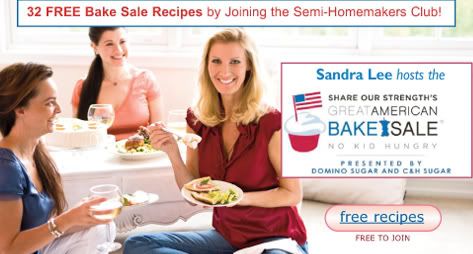 A creative community of busy, on-the-go people, just like you!
It's fast, fun and free! As a member you'll be the first to receive:
Access to 32 Great American Bake Sale Recipes, plus recipes shared by
other Semi-Homemakers
New Semi-Homemade® Magazine issues
Special promotions and limited offers
Notice and/or discount information on new publications and products
Invitations to Sandra Lee events in your area
The latest time saving tips and shortcuts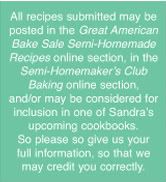 Join the Great American Bake Sale today!