By
GreenEyedLillies
on June 7th, 2008 . Filed under:
Decorating
,
Mail Order
.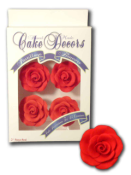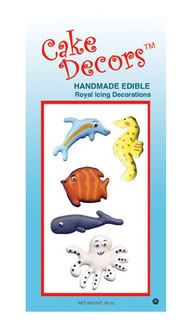 Cake Decors
It's always a celebration when you use our decoration!
Welcome to Cake Decors, your home for the finest pas-tillage (gum paste) decorations.
Cake Decors is the retail division of Sugar Flowers Plus, which has been dedicated to the art of sugar since 1989. These products are designed and specially hand crafted by experienced artists in the most pristine of manufacturing facilities. All products and manufacturing facilities have been carefully inspected by the FDA for the highest rating of consumer satisfaction, consumption, and cleanliness.
Sugar Flowers Plus' founder, Terry Becker, is more famously known as television's 'Chief Sharkey' from the classic program 'Voyage to the Bottom of the Sea.' Being an avid baker himself, Terry discovered pas-tillage for the first time while filming a movie in the Philippines. Since then, he has worked to get these quality decors into the kitchens of the finest 5-star hotels and to renowned bakers worldwide. But what about you, the home baker? Never before have these products been available for individual home use…until now. Cake Decors offers gum paste roses, orchids, and poinsettias with such intricate detail they're often mistaken for the real thing. Dazzle your guests with a floral delight atop your next cake. And remember…
It's always a celebration when you use our decoration!
They have recently added Royal Icing flowers, themes, and creatures that would also be just perfect for cupcake decoration! The new line includes Ladybugs, Bumblebees, Unicorns, Baby Animals, Race Cars, Circus, Summer, Ocean Creatures (pictured above), Dinosaurs, and Safari.