By
GreenEyedLillies
on May 31st, 2008 . Filed under:
Bakeries
,
Wedding
.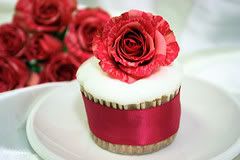 Elegant and Fresh Flower Cupcakes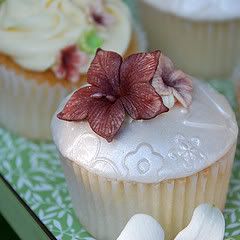 Close up of a wedding cupcake
Wedding cupcakes
A desire to capture the whimsical delight of enjoying a cupcake as a child was the inspiration for Cupcakes Nouveau.
With an admiration for French culinary excellence and a love of Haute Couture Fashion, Cupcakes Nouveau
brings gourmet quality and chic style to a little cup of indulgence. Located in Miami, Florida.
Visit their website, Cupcakes Nouveau, for more information.