By
cupcake girl
on May 21st, 2008 . Filed under:
Bakeries
,
Mail Order
.
There comes a time, I suppose, where we have to share our experiences.. good or bad. I have been contemplating how to go about this as I've never really had a negative experience that involves cupcakes… until today.
I recently saw a post on Cupcakes Take The Cake , about Lux Sugar, and how they ship and have perez hilton cupcakes. Awesome! I personally, like to order online so I can write up awesome reviews on ATC.. and of course, I always forget to mention that I do write for ATC but maybe that's a good thing.. right?
I placed an order on their website and didn't receive any sort of response for a few days and then when I did receive a response, it was an apology that their store wouldn't let them view orders. Understandable. They gave me a coupon for 6 free cupcakes. Thanks.. but I'm not sure if I will use it.
The box came today.. and the cupcakes were hidden, in the midst of packing peanuts.. I pull out the cupcake box and this is what I see: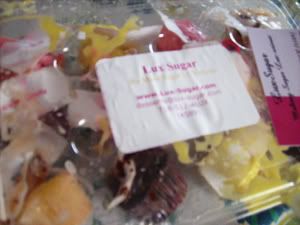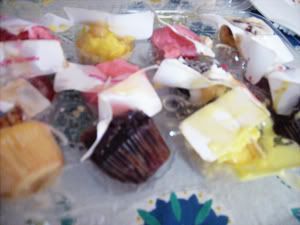 Needless to say, I was beyond disappointed. It was definitely a cupcake catastrophe and I don't think I will be ordering from them. ever. again.
Sigh. Was it just my order? Has anyone else had this experience?