By
GreenEyedLillies
on April 16th, 2008 . Filed under:
Clothing
.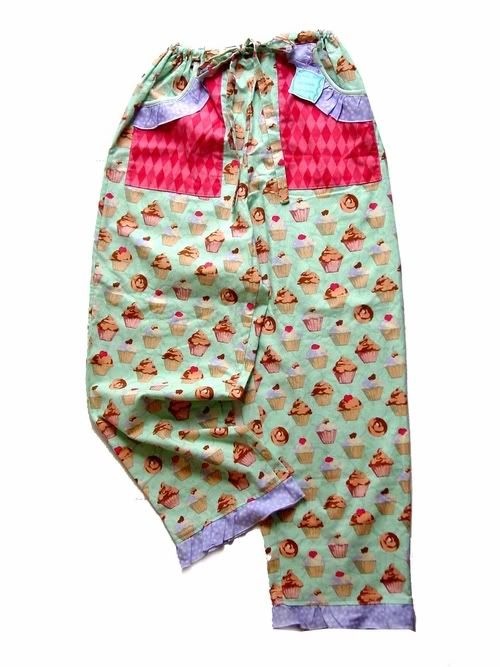 Why Muu-Muu? Cindy Baugh, who designed and handmade these wonderful pants, has a phrase unique to her family. When they are tired after a hard day of work, all of them, including Cindy's husband and her sweet little granddaughter will declare something like "I'm so tired…I just want to get into my muu-muu and veg out!"
The origin of the word muumuu is Hawaiian. When the protestant missionaries came to Hawaii to convert the islanders, they needed something to cover up all that nakedness, for goodness sakes!
Just like every muu-muu should be, these are cut extra-generous.
Available at inspirecompany for $55.00! You may also be interested in the Cupcake Tee for $22.50.