By
cupcake girl
on February 21st, 2008 . Filed under:
Accessories
,
Jewelry
.
Sticking with the cupcake jewelry theme for this post, Rocker Jewlz has some adorable cupcake earrings. I'd love to own a pair of these yummy things! Here are a few of my favorites:
Summer Lemonade Cupcake – $35.00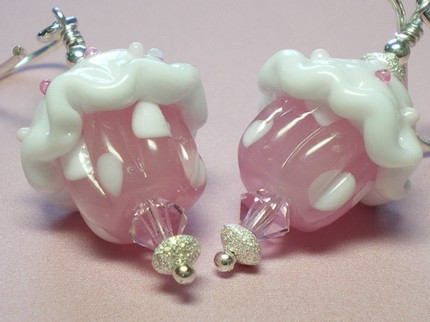 Cherry Buttercream Cupcake – $35.00
Paris Chic Cupcake – $35.00
Lemon Tart Cupcake- $35.00
To View More, Visit Rocker Jewl Etsy Store.