By
cupcake girl
on February 3rd, 2008 . Filed under:
Recipes
.
This is about the most worthwhile thing I've done this week – make 28 mini chocolate cupcakes for my colleagues at work! They went down very well (especially as there were so many that pretty much everyone could have 2!)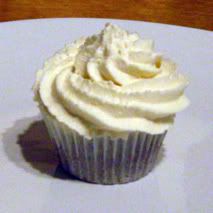 The picture isn't great I know but if you want to try these delicious little treats out, the recipe is over here at my blog! Happy baking!